Classic Kitchen was the Innovator for using these Water
Kettles for the Shabbos Market some 25 years ago. Our
units are made to rigorous specifications with a heavy
duty E-Z Pump™ vacuum manual dispenser for Shabbos
use.
All units are Approved by the Zomet Institute for
Halachah for Use on Shabbos and Yom Tov
All Units are Refillable on Yom Tov.
All Units are Refillable
with Cold Water on YomTov
All Units do not require Tevillah under Shtar written by Rosh Yeshiva of Yeshivas Rabbeinu Yitzchok Elchanan,
Yeshiva University and Boston Chevra Shas based on Igrot Moshe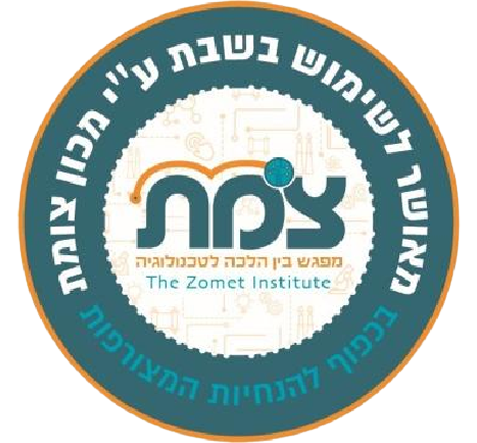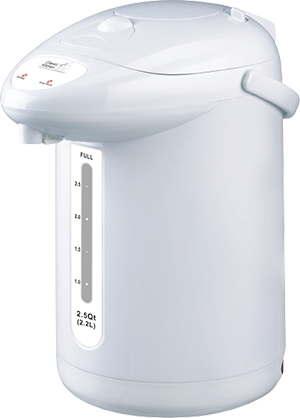 Model CK220W 2.5Qt (2.2L) 10 Cups Capacity
D 8.5" x H 12" (D 21.6cm x H 30.5cm)
4-Pack • UPC 8 90665 00225 5
Gloss White Exterior and Trim
Great Petit Unit for Travel or for a Couple
Steady Pressure Manual Pump with Lock
Keep Warm temperature at 190°F (88°C)
Unit will auto reboil after a slight delay when refilled. Delay is relative to refill water temperature
Unit will auto reboil after a slight delay when refilled. Delay is relative to refill water temperature
Check with your Rav what water temperature should be used for refill
Model CK221BC 2.5Qt (2.2L) 10 Cups Capacity
D 8.5" x H 12" (D 21.6cm x H 30.5cm)
4-Pack • UPC 8 90665 00226 2
Brushed Chrome Painted Exterior
Great Petit Unit for Travel or for a Couple
Steady Pressure Manual Pump with Lock
Keep Warm temperature at 190°F (88°C)
Unit will auto reboil after a slight delay when refilled. Delay is relative to refill water temperature
Check with your Rav what water temperature should be used for refill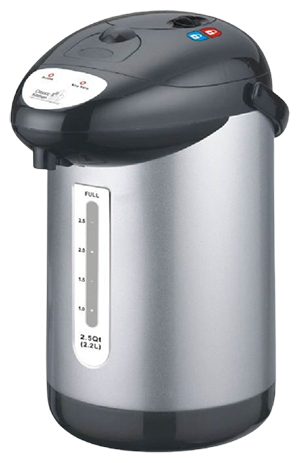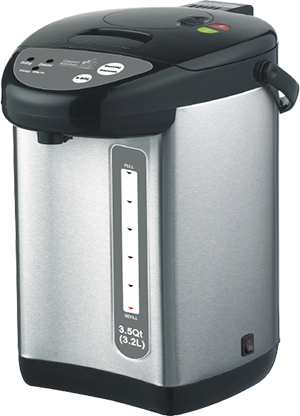 Model CK321NP 3.5Qt (3.1L) 15 Cups Capacity
D 9" x H 14" (D 23cm x H 35.5cm)
4-Pack – UPC 8 90665 00217 7
Nickel Pearl Stainless Steel Exterior Finish
Steady Pressure Manual Pump with Lock
Electric Button or Touch Cup Dispense Modes
Keep Warm temperature at 200°F (93°C)
Shabbos Mode Button shuts off all Electric Dispensing and auto reboil and allows for Yom Tov Refill with Reboil after 4-6 hours
Model CK500NP 5.0Qt (4.8L) 23 cups True Capacity
D 9"x H 15.5" (D 21 cm x H 40 cm)
4-Pack • UPC 8 90665 00200 2
Nickel Pearl Stainless Steel Exterior Finish
Steady Pressure Manual Pump with Lock
Electric Button or Touch Cup Dispense Modes
Keep Warm temperature at 200°F (93°C)
Shabbos Mode Button shuts off all Electric Dispensing and auto reboil and allows for Yom Tov Refill with Reboil after 4-6 hours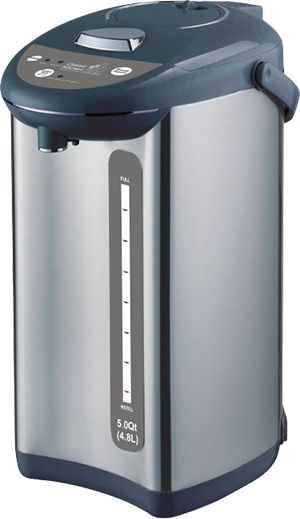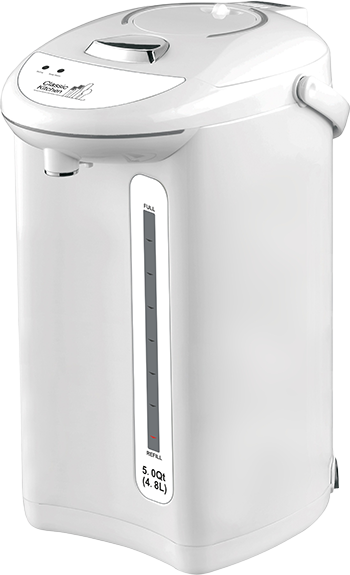 Model CK502WH 5.0Qt (4.8L) 23 cups True Capacity
D 9"x H 15.5" (D 21 cm x H 40 cm)
4-Pack • UPC 8 90665 00252 1
Gloss White Exterior and Trim
Steady Pressure Manual E-Z Pump™ Dispensing with Lock
Keep Warm temperature at 200°F (93°C
Dual Heating Elements will allow 4-5 hr. Reboil after Refil
Check with your Rav for what water Temp to use for refill
Model CK503BC 5.0Qt (4.8L) 23 cups True Capacity
D 9"x H 15.5" (D 21 cm x H 40 cm)
4-Pack • UPC 8 90665 00253 8
Brushed Chrome Painted Finish and Black Trim
Steady Pressure Manual E-Z Pump™ Dispensing with Lock
Keep Warm temperature at 200°F (93°C)
Dual Heating Elements will allow 4-5 hr. Reboil after Refil
Check with your Rav for what water Temp to use for refill